TEASER TUESDAYS asks you to:
Grab your current read.
Let the book fall open to a random page.
Share with us

two (2) "teaser" sentences

from that page, somewhere between lines 7 and 12.
You also need to share the title of the book that you're getting your "teaser" from … that way people can have some great book recommendations if they like the teaser you've given!
Please avoid spoilers!
I've been reading
The Lacemakers of Glenmara
by Heather Barbieri this week, after having read someone's teaser on a previous Teaser Tuesday. The teaser was
here
. I use
Goodreads
to keep track of the books that I want to read because I usually find them online! Please feel free to add me if you're also a member! I love to get the emails with people's reviews of books. I think my screen name is busweet. Let me know if you try to add me and I've got the wrong screen name!
After I added
Lacemakers
to my Goodreads "shelf," then received a
lovely
message from the author! Now, I know that authors are real people. I write, and I'm a real person. I've even gone to at least one reading/signing. The internet is a wonderful thing, however, and it brings normal people together from all corners of the world. I am constantly amazed that I am worthy of notice by authors. I am honored by their notice. I appreciate their talents and the effort that goes into writing a book.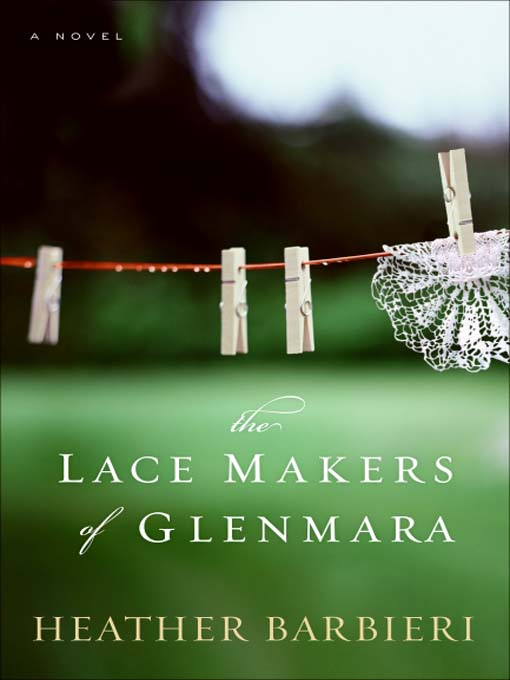 All that aside, you're here for a teaser! Here are my two sentences, from page of
The Lacemakers of Glenmara
: "A pair of Bernie's panties, tangled in the sleeve of Kate's jacket, fell to the floor. The older woman snatched them up. 'Aren't these the most god-awful things? Not fit for the light of day. Elephant drawers, I call them.'" --pg 50
I'm enjoying this book so far, and even just 70 pages in, I would recommend it. I look forward to finishing it, and I'm hoping that the author will consent to do an interview or a blog post for me!